Next weekend you can be at ... Sripur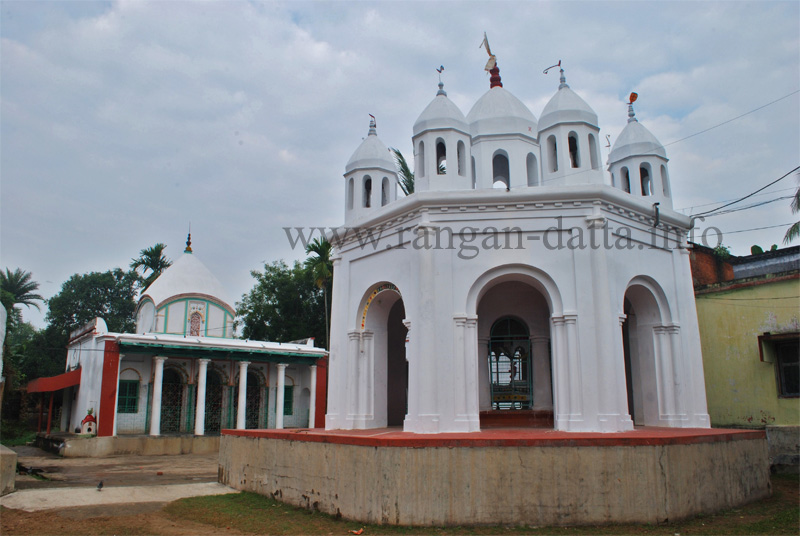 Century-old temples adorned with wood carvings and boat-making workshops, which are just as old, make Sripur a wonderful destination for a day trip.
Europeans, who had made Bengal their trade and administrative hub in their colonial pursuits, realised that they would need an indigenous ship-building industry.
Taking advantage of the increasing river trade by the European traders, a man called Raghunandan Mitra Mustafi established a full-fledged boat-making industry in Sripur in the early 18th century.
Mitra also built a fort, complete with several temples and other religious structures decorated with elaborate and intricate wood carvings.
The fort has long crumbled but a few of the temples, along with the intricate wood work, can still be seen.
Your tour of Sripur can start at the Dolmancha. It comprises a single-storeyed temple housing a Shivling alongside a two-storeyed structure where Holi or Dol Purnima used to be celebrated. With its pillars and arches, the complex provides a glimpse of the glorious days of Sripur.
Head to the Jora Shibmandir next. Terracotta works once adorned the walls of the twin temples but have sadly been plastered over in the recent past.
A few minutes' walk will lead you to the main cluster of temples in the town. It houses temples of Radha Gobinda and other deities, a rasmancha and a natmandir. The main attraction is the Chandimandap.
The Chandimandap, constructed in 1707 by the Mitra Mustafi family, has recently been declared a protected monument. Unfortunately, its hay-thatched roof has been replaced with corrugated tin sheets thus robbing the structure of its beauty and grace.
The inside walls of the Chandimandap are decorated with intricately carved wooden panels. The pillars and roof beams also have floral and geometric designs carved on wood.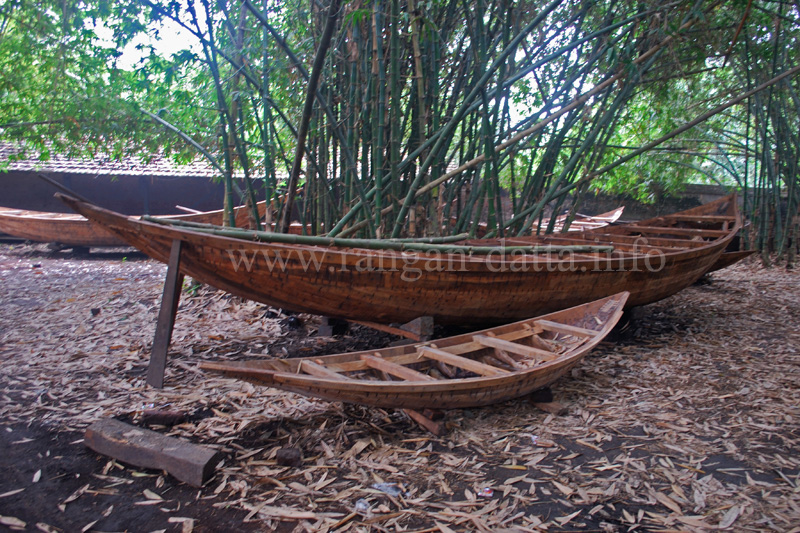 The temple complex houses an octagonal Rasmancha with nine pinnacles (one each at the eight corners and a larger central one) and a natmandir.
Once the temple tour is over, head for the boat-making workshops that dot the banks of the Hooghly. Only small boats are now made in the workshops. But the thrill of watching a vessel take shape before your eyes remains undiminished.
The elderly boat makers have interesting anecdotes to narrate about shipbuilding in Bengal.
Going
Nearest railway station is Balagarh in the Hooghly district. It is a two-hour journey (65km) from Howrah station by Howrah-Katwa local. Rickshaws are available from the station to the Sripur temple complex but it is best to walk
Staying
There is no hotel or lodge in Sripur. There are some basic eateries in Sripur bazaar that serve breakfast and lunch
(METRO ON SUNDAY THANKS READER RANGAN DATTA FOR THIS CONTRIBUTION. PICTURES BY AUTHOR)