Next weekend you can be at... BORONTI

Imagine a lake, surrounded by hills covered with thick vegetation. If this is your idea of a retreat, then Boronti is the place to be. And it?s close enough to stop by for the weekend for some much-needed rest.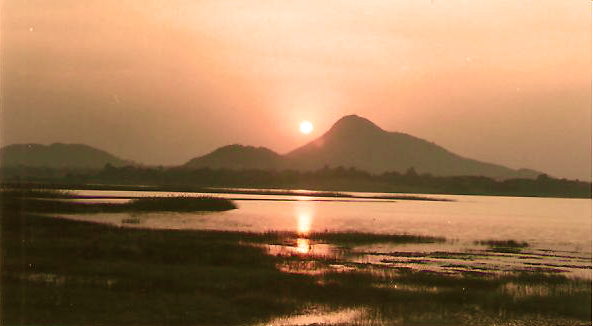 The best way to visit Boronti is to take a night train to Adra. From there, a local train will take you towards Asansol, through the rugged landscape of Purulia, past the towering cliffs of Jaichandi, to the sleepy station of Muradi. From Muradi, you can take a jeep or a leisurely but bumpy rickshaw ride to Boronti.
The rickshaw trundles through the village of Gangpur, past a craggy horizon dotted with hills. A blue line in the distance eventually turns out to be a large lake. The rickshaw passes over an embankment before finally dropping you off at the Akashmani Resort.
Nikhil Roy, the caretaker, will welcome you with hot cups of tea and you will soon be enjoying breakfast on the balcony of the bungalow enclosed on all sides by shegun, shishu, palash, mohua and other trees.
The resort has no electricity, so don?t expect luxury. After breakfast, you can take a stroll through the village. The road meanders past beautifully decorated mud houses. After a bath at the resort (the more adventurous can opt for a dip in the lake), dig into a wholesome meal of bhaat, dal and alu-posto.
Evening is the perfect time to stroll along the embankment of the lake. Sunsets are spectacular as the fiery ball dips behind a hill on the western shores of the lake, streaking the water and sky with a riot of colours.
The lake is a haven for bird watchers and during winter (which is an ideal time to visit this pocket), several species of migratory birds can be spotted. Spring, too, is a good season, when the palash blooms, turning the entire region into a sea of red.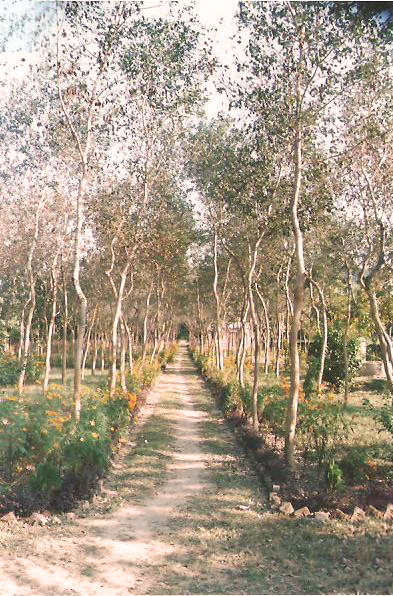 If you?re in the mood for solitude (or romance) then stick around to admire the natural splendour of the star-studded night sky. You can even spot the occasional meteorite, shooting through the entire length of the sky (giving you ample time to complete your wish).
Next morning, hike up Dandahit Hill with the help of a local guide. It overlooks the resort and is adorned with dense vegetation. There are several paths leading to the top and you could try different combinations by going up one way and coming down another. The hilltop offers a breathtaking view of the lake and the rugged landscape that surrounds it.
The evening can be spent by the lake, or if you are willing to walk some more, take a trip to the nearby village, famous for flower cultivation. Next morning, it?s time to head home, back to the hustle and the bustle. But taking a break at Boronti could make the tedium more tolerable ? for a few weeks at least.

How to get there
Howrah-Chakradharpur passenger (10.40 pm) arrives at Adra next morning; local train to Muradi (total fare Rs 100 approx).

Where to stay
Akashmani Resort, which has two cottages, one with two double-bed rooms at Rs 125 per day and the other a bungalow accommodating 4 people at Rs 250 per day (plus 10 per cent service tax). For booking, contact Dipti and Ramen Majumdar, 108/14, Bidhannagar Road, Calcutta 67, or call 2356-8576. At Boronti, call Nikhil Roy (03251) 250326. Vegetarian meals at Rs 40 per plate. Chicken meals subject to prior order.

(Metro on Sunday thanks reader RANGAN DATTA for this contribution)