The Statesman
The Telegraph
Hindustan Times
Others
External Pages
Exploring a slice of China in the heart of Bengal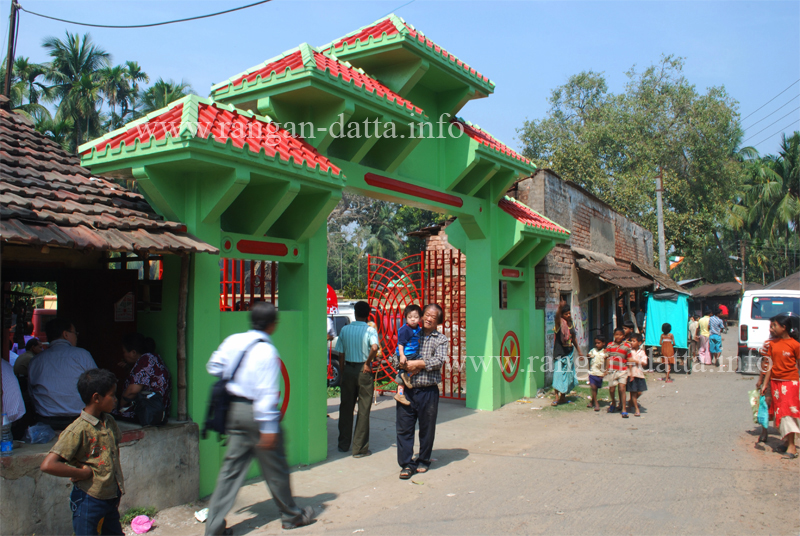 With the Chinese New year scheduled on January 23, take a break at Achipur, the first Chinese settlement in India, for a winter picnic. Located at a distance of 33 km from Calcutta, you can avail buses to Achipur from Esplanade.

This small place has an interesting history. In the late 18th century, a Chinese tea trader by the name of Tong Achew landed on the banks of Hooghly never to return again. After acquiring land from the East India Company, Achew set up a sugar – cane plantation along with a sugar mill. He brought in a band of Chinese workers to work in his plantation and factory, thus forming the first Chinese settlement in India. Achew died soon after and his factory was abandoned. His workers left for Calcutta, where their descendents still continue to live.    
The place came to be known as Achipur after Tong Achew. However, apart from a Chinese Temple and Achew's horse – shoe – shaped grave, Achipur has no Chinese connection today. It is only on the first Sunday after Chinese New Year that Achipur comes alive.

As you enter the Chinesetemple here, you see Chinese people offering prayers. Candles and incense sticks are lit and the table in front of the alter is laid with everything from roosted pig to chicken, from bottles of wines to heaps of fruits.

The temple houses the male & female deity of Khuda & Khudi. Although distinctively Chinese in appearance their head gears are predominantly Islamic. Legends says that the Temple was established by Achew, but historians doubt it. It is quite likely that the Temple was established at later but Achew brought the idols. The low ceiling of the temple has remarkable wood work and so does the pillars. The walls are filled in with excellent Chinese calligraphy. Several prayer halls are lit up candles during the New Year.  Chinese fortune tellers make a brief business by predicting your fortune.

Go to Achew's grave after visiting the temple. The Chinese pay tribute by lighting candles and incense sticks at the horse – shoe – shaped grave by the Hooghly. You can enjoy the cool breeze while listning to the tales of elderly Chinese.

Even in the 1950s, the Chinese New Year in Achipur was celebrated with dragon & lion Dance complete with beating of hundreds of drums. Today the dragon & lion Dance have long stopped and the beating of drums can hardly be heard. Yet, if you wish to find the essence of a lost heritage, a visit to Achipur is a must.