Next weekend you can be at ... Achipur

For most Calcuttans, food is the main draw at China Town. Others mostly go there to buy shoes or to get their dry cleaning done. But the Chinese community in the city has much more to offer than proficiency in a handful of trades. Their history is illustrious and dates back more than a couple of centuries.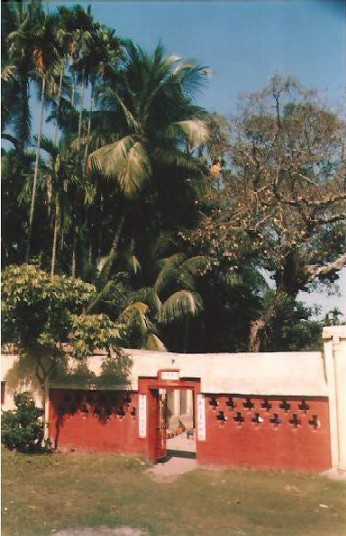 During the time of Warren Hastings, a Chinese businessman by the name of Tong Achi established a sugar mill on the banks of the Hooghly, just south of Budge Budge. He owned a sugarcane plantation in the vicinity, which provided raw material to the mill.
The tiny, sleepy settlement that sprouted around the mill soon transformed into a Chinese colony. Before long, a Chinese temple was set up and the settlement was christened Achipur, after the trader.
The Chinese community may have deserted Achipur long back, and the mill and sugar plantation may not have survived the ravages of time, but the temple still stands erect, as does the semi-circular grave of Tong Achi, overlooking the Hooghly.
There is no tourist spot as such in Achipur, but it is still a wonderful getaway for those interested in the history of the Chinese community, or even in a Sunday picnic on the banks of the Hooghly.
Just 33 km from Calcutta, Achipur can be reached by bus from Esplanade. The trip takes around two hours. Get down at Boro Battala bus stop and walk 15 minutes to Chinamantala, where the ancient temple is located.
A huge gate has recently been built at the main entrance to the complex. The temple, surrounded by a low wall, is situated in one corner of the compound. Its entrance is quite small and one has to crouch to get in.
The structure is a typical Chinese one, with lovely wood carvings. Chinese deities Khuda and Khudi are worshipped here.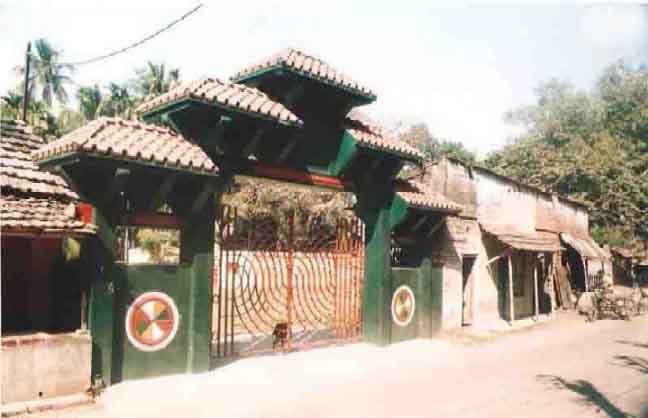 Head straight to the river from the temple. A short-cut through two brick kilns will take you to the grave of Achi. The red-coloured circular grave with Chinese inscriptions stands sandwiched between two kilns.
The spot offers a grand view of the river. However, the frenetic pace of work at the kilns will make you move on.
Follow the trail along the bank lined with banyan trees to enjoy the river view to fullest. There are a lots of open places to sit down and tuck into your lunch.
Achipur remains a sleepy hamlet throughout the year, except during the Chinese New Year, when the entire area turns into a fairground. On the weekends preceding and succeeding the New Year, a major portion of the Chinese community in Calcutta descends on the village.
A trip to Achipur during the Chinese New Year will offer you a glimpse of the culture of the community. If, on the other hand, you prefer solitude, any spring Sunday could be the ideal time to visit.

Going
Take a route no. 77 bus from Esplanade. The fare is Rs 10 and the journey will take around two hours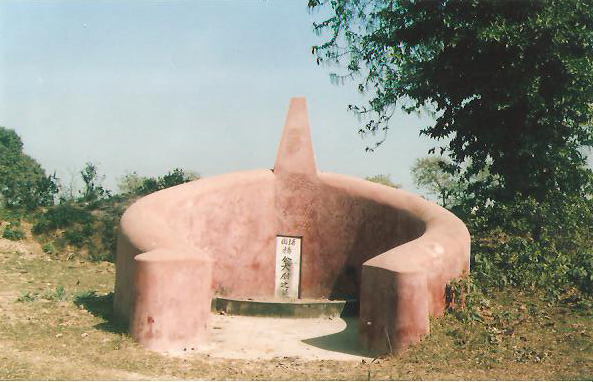 Trip tips
A day trip is enough to cover all the sights of Achipur. There are a few eateries, but it?s best to carry food with you.

(METRO ON SUNDAY THANKS READER RANGAN DATTA FOR THIS CONTRIBUTION. PICTURES BY AUTHOR)