Next weekend you can be at... Varsey
Sandwiched between Singalila National Park in the south and Kanchenjunga Biosphere Reserve in the north lies the Varsey Rhododendron Sanctuary. This tiny 104-sq-km sanctuary forms a vital corridor linking the two larger areas. Its altitude ranges from 2,200 m to 4,100 m and supports a wide variety of bio-diversity ? sub-tropical forest, mixed broadleaf fore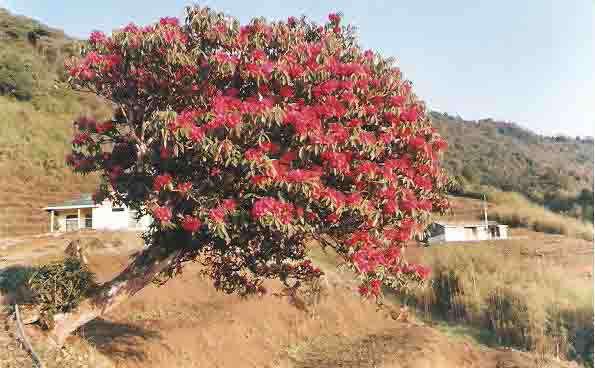 st, conifer forest and alpine meadows. But the primary attraction of this small sanctuary is, as its name suggests, rhododendron blooms.
Come May, the entire forest turns into a riot of red. Renowned botanist Sir JD Hooker, one of the first Europeans to travel to this region, is known to have said: "The super abundance of rhododendron is the glory of the Singilila Range. The banks of the rivers between 8,000 ft and 14,000 ft are generally covered with the flowers, sometimes to the exclusion of other vegetation."

Several species of rhododendron bloom in this area. The popular red variety, as well as the comparatively lesser-known pink and white varieties, are found in abundance. Varsey is a stone?s throw away from Calcutta, and an extended weekend is all you need to visit the "garden of the Gods"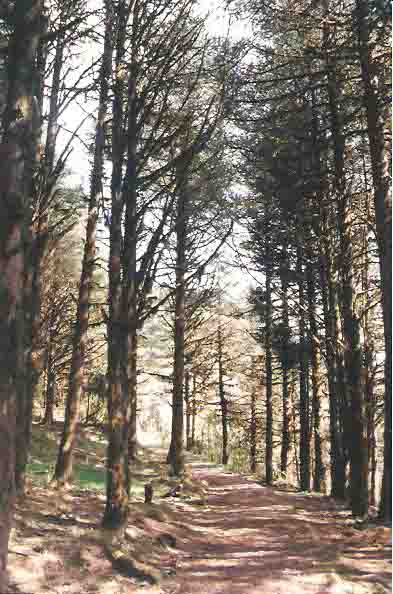 The best way to get to Varsey is to take the night train or bus to New Jalpaiguri or Siliguri. From there, take a jeep to Jorethang and again to Hilley, a small hamlet surrounded by rhododendron trees and the last motorable point before Varsey. After a night spent in a shabby hotel in Hilley, next morning stretch your legs and get going.
A four-km leisurely walk on fairly even ground takes you to the final destination. En route, you pass through beautiful pine forests. Within an hour, you are at the final point of the journey. Scattered along the trail are rhododendron trees, flaming when in season. The bright white flowers of the occasional magnolia tree create a striking contrast against the deep blue background of the sky. Last but not least are the snow peaks that tower above the treetops.
The entry permit for the rhododendron sanctuary can be obtained from Hilley and an entry fee of Rs 25 per head per day is charged. Check in at the Gurash Kunj Lodge (Gurash means rhododendron) in Varsey. The two-storied lodge is the only place to stay. Bunking down in a dormitory with fellow travellers is a unique experience. Remember to bargain for whatever you buy. After leaving your luggage at the lodge, you can take a stroll outside. There are several short walking paths.
The best time to visit is in spring (April-May), when the entire region turns into a sea of red. But if it is a glimpse of the Kanchenjunga you want, then it?s clear weather from October to November. The area is surrounded with snow from December to March.
Start the next day with a gorgeous sunrise on Kanchenjunga. The image of the first golden rays striking out from beyond the mountain is guaranteed to leave a lasting impression on your mind, and a smile on your face and a spring in your step on the way back home.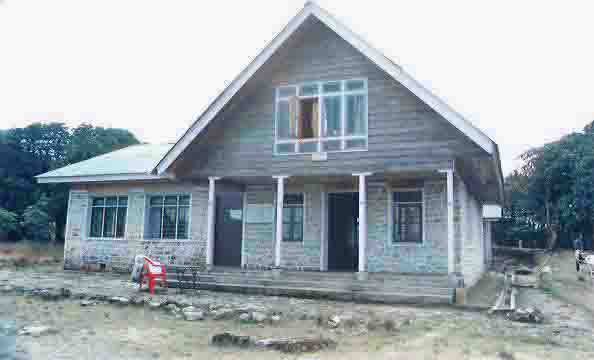 (Metro on Sunday thanks reader Rangan Dutta for the article and the pictures)
SURVIVAL KIT
Torch
Sturdy shoes
Camera
How to get there:
Take a night train or bus to New Jalpaiguri or Siliguri. From there, jeeps are available to Jorethang (fare Rs 70 per head). From Jorethang, it?s another jeep-ride to Hilley (fare Rs 50 per head), but this one isn?t very frequent. The alternative is to take a jeep to Ribdi and then walk eight km to Hilley (porters are available). For the return journey, the jeep must be booked in advance
Places to stay and eat: To book your stay at Gurash Kunj Lodge, dial 9830022469. Accommodation in dormitory beds costs Rs 200 and the tariff for the only double-bed room is Rs 1,500 per day. Vegetarian thali costs Rs 80, an egg thali Rs 100 and a chicken thali Rs 130